Our Members
Below you can find all of the companies who list their inventory or repair capabilities on AVspares.com.
---
U.S. Turbine & Accessory, LLC
(US)
---
UAC – Group Purchasing, LLC
(RU)
---
---
UDT-Texnika LLC
We are official Dealer Cummins ,FleetGuard and Valvoline in Azerbaijan. We are provide spare parts, filters, diesel generator, diesel engines, oil and gas equipment's, marine equipment's, oils  and other.
Our Brands as follows
1. FleetGuard
2. Cummins engine
3. Cummins power generation
4. Cummins Marine 
5. Cummins Onan
6. Cummins spare parts
7. Fleetguard filters
8. Valvoline oil
9. Stamford 
---
---
---
Ultra Electronics - Controls
(GB)
Ultra Electronics is an internationally successful defence, security, transport and energy company with a long, consistent track record of development and growth.
Ultra businesses constantly innovate to create solutions to customer requirements that are different from and better than those of the Group's competitors. By applying these differentiated solutions to a wide range of international platforms and programmes, Ultra has built an exceptionally broad range of niche market positions.
Ultra offers support to its customers through the design, delivery and support phases of a programme. Ultra businesses have a high degree of operational autonomy so that they may provide exceptionally agile and responsive support to customers and partners.
Operationally, the Group is organised into three divisions:
Aircraft & Vehicle Systems, Information & Power Systems and Tactical & Sonar Systems.
---
Ultra Electronics Precision Air & Land Systems
(GB)
---
UnderWings Aviation LLC
(US)
---
Unicom electronics Co.
(CN)
---
Unique Aerospace specialises in the support of the Rolls Royce Allison 250 Engine, Airline Composites, Avionics, Instrumentation and airframe / engine recycling. The company has over 30 years experience in the aerospace industry and also provides, sales and business development services to SME's looking to expand their client base in the UK and overseas. Full details at www.uniqueaerospace.com
---
www.uniquip.com/aviation
FAA Accredited, ISO 9001-2008 Certified.
Uniquip Plus only quotes the following customers on AVSpares:
Airlines / MRO / Repair / Wire Harness and Cable Assembly shops / Manufacturers / OEM / CEM / Aerospace end users.
We DO NOT quote distributors throgh AVSpares.
---
UNITECH AVIATION, INC.
(US)
---
---
UNITED AVIATION (S) PTE LTD
(SG)
---
United Equipment Corp.
(US)
---
United Opto-electronics Co.,Ltd.
(CN)
United Opto-electronics Co.,Ltd., a subsidiary to 3 Win Group, has been dedicated to the design, development and manufacture of LED lighting products, since its establishment in 2007.
With its awareness and philosophy of originality, uniqueness and competitiveness, and non-stop probing for perfect combination of LED and luminaire based on LED, it has developed into and missioned itself to be a company of its own unique design and interpretation of the luminaires.
Not only the staff in United Opto has the thought and ability for originality, but we have these strengths and facts as back-up: we have advanced equipment and machine for magnesium alloy material, thus to lead the way to this new material; we develop LED driver by ourselves; we belong to 3 Win Group, whose business includes making of PCB, and from whom we get strong back-up.
All these make us, and you guaranteed, in terms of both quality, performance, and competitiveness in price and promptness in delivery.
Uni LED, for your quality and elegant life.
---
---
Universal Air Repair, LLC
(US)
---
---
Up North Aerospace & Defense
(US)
---
URBE AERO - WHO WE ARE & WHAT WE DO
---
Our Team started 1997 with maintenance activities in Wr. Neustadt East LOAN as Diamond Maintenance. In 2012 we formed a new company with an Italian partner. Now Urbe Aero is an approved Part 145 maintenance, PART-M and PART-21 Design Organization providing a unique range of activities and specializations. Currently we maintain over 80 aircrafts from different customers all over the world. Our main activities happen at LOAN, located south of Vienna. We have departments in Italy, in Germany and Nigeria. Our motivated and highly skilled team will be pleased to take care of your aircraft.
URBE AERO - FEATURES
---
We bring you an awesomeness of tecnology, performance skills, thoughts, and best maintenance
100% Professionality
We work hard to make you happy!
Speed
We work fast and know our business inside out.
Maintenance
We have more than 20 years of experience.
Security
We make sure that all we do is double checked.
Features
We always use state-of-the-art technology.
Team
Our team was carefully selected.
Certificate
After a good check up we are able to suggest the best possible and economic approch for service and repair
URBE AERO - CONTACT INFORMATION
---
Ferdinand Graf von Zeppelinstrasse 9 A-2700 Wr.Neustadt Austria
---

MRO Experience You Can Trust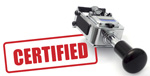 Approved and certified by both the United States Federal Aviation Agency (FAA) and the European Air Safety Agency (EASA), U.S. Aerospace (USA) is one of the industry's most reliable and trusted sources for the repair, overhaul, and exchange of avionics, instruments and accessories.  A FAA-Certified and Licensed Part 145 Repair Station, USA holds the following ratings:
Instrument Class 1-2-3-4 Unlimited
Radio Class 1-2-3 Unlimited
Accessory Class 1-2 Unlimited
Contact Us
U.S. Aerospace Corp.
2270 Airport Rd.
Selmer, TN 38375
731-645-9988
---
---
USES Technology, Inc.
(TW)
---
Utmel Electronic Limited
(HK)
Message From GM
UTMEL formed by a vibrant team with the wealth of international trade knowledge, professional electronic technique skills and excellent business management experience, through our professional, detailed and systematic management system, we committed to providing the best quality service to all our customers.
We adhere to the operation philosophy of credit management,human-oriented, service-oriented and quality assurance, constantly optimize our business management, to make the most effort for the trust of every customer. We believe, becoming a powerful enterprise is not the final purpose, but the beginning of better service. In the future, we will build a powerful and more professional one-stop procurement platform enterprise of electron component, by improving upstream supplier supply and upgrade our service system continuously.
Our Team
Our Culture
Our Product
Utmel cares about your concern for the product. we are working on the ISO/AS/ECIA/IECQC certification. Comply with the strict regulation of the product control. we will only source from the authorized agency, distributor or original manufacturer.
With the originate track bill of agency. we can easily track the goods from original factory to verify. Ensure our goods are 100% originate and new. make it reliable.
Utmel is also available to provide the full label information before delivery. make sure our client can track it easily. We also have a strong relationship with the third-party test lab. AAA / White horse / CECC, The client can make the official test and get the report.
Our Mission
We are the professional distributor of electronic components providing a large variety of products to save you a lot of time, effort and cost with our efficient self-customized service, careful order preparation fast delivery service.
Powerful enterprise management system, intelligence purchasing system, warehouse management system, strict product quality inspection system and convenient delivery system are suitable for each terminal PC/mobile platform.
---
---